Appliance repair services








Service for All Popular Appliance Brands
You've got questions, we've got answers.
Approved engineers
Book by phone
Fix n GO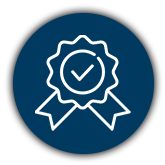 12 Months warranty
The Best Appliance Repair Services in London
1 Home Service is a company with many years of experience in the repair of all types of household appliances, a multi-brand service that accumulates very good opinions. We could highlight that our technical service has official certification to carry out all types of repairs.
The most important thing is the customer
To satisfy the customer's requirements in all areas in order to establish a lasting relationship. At 1 Home Service, we know that the attention offered to a customer is the attention you receive from him, and it depends on this that there is a relationship of trust.
Appliance repair prices in London
We have the best repair prices in London. After your call, the nearest technician to your home will contact you, coming to your home quickly, to solve any problems you have with your appliances.